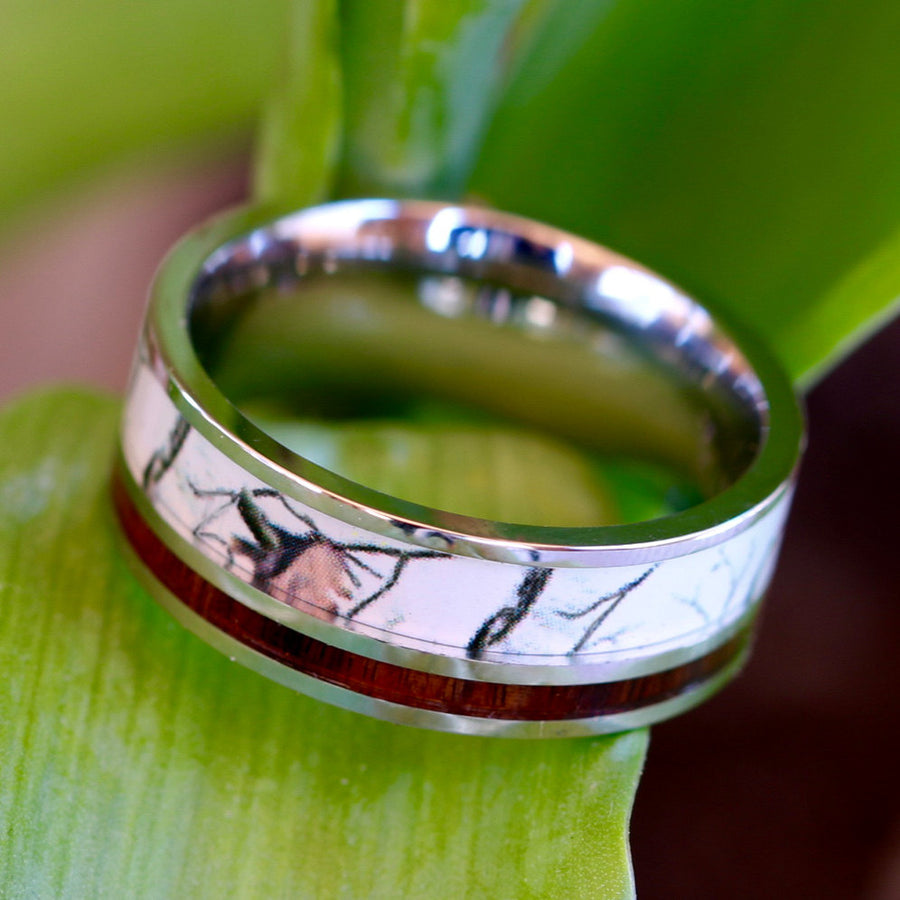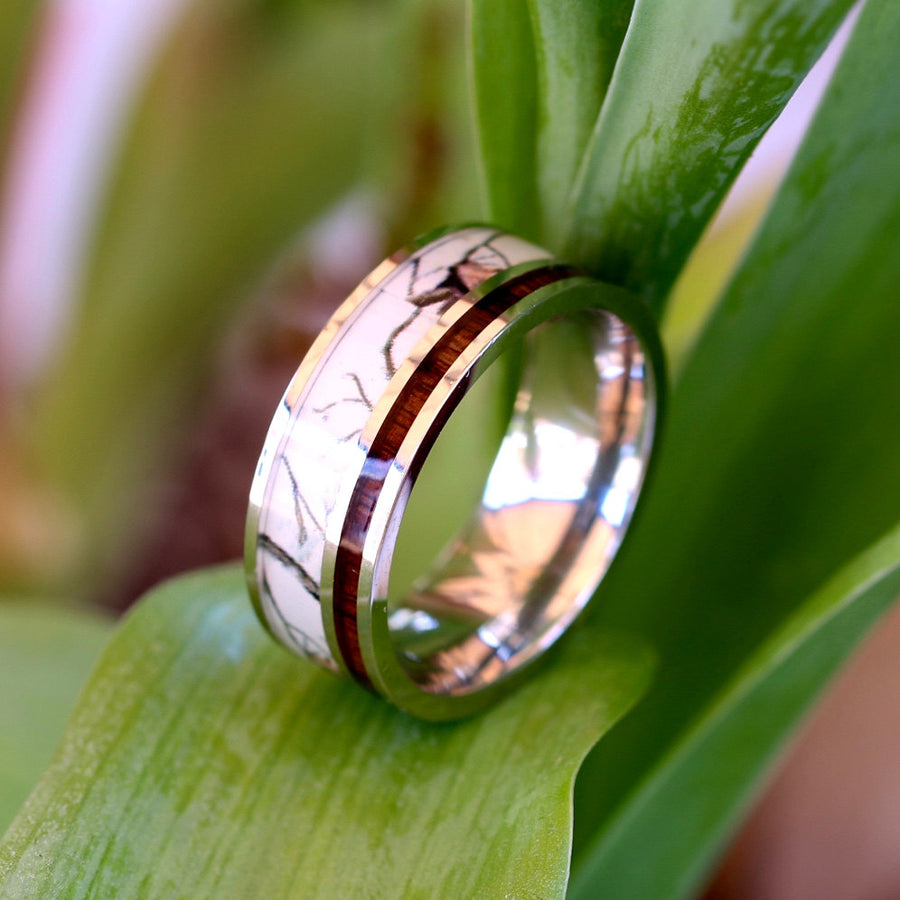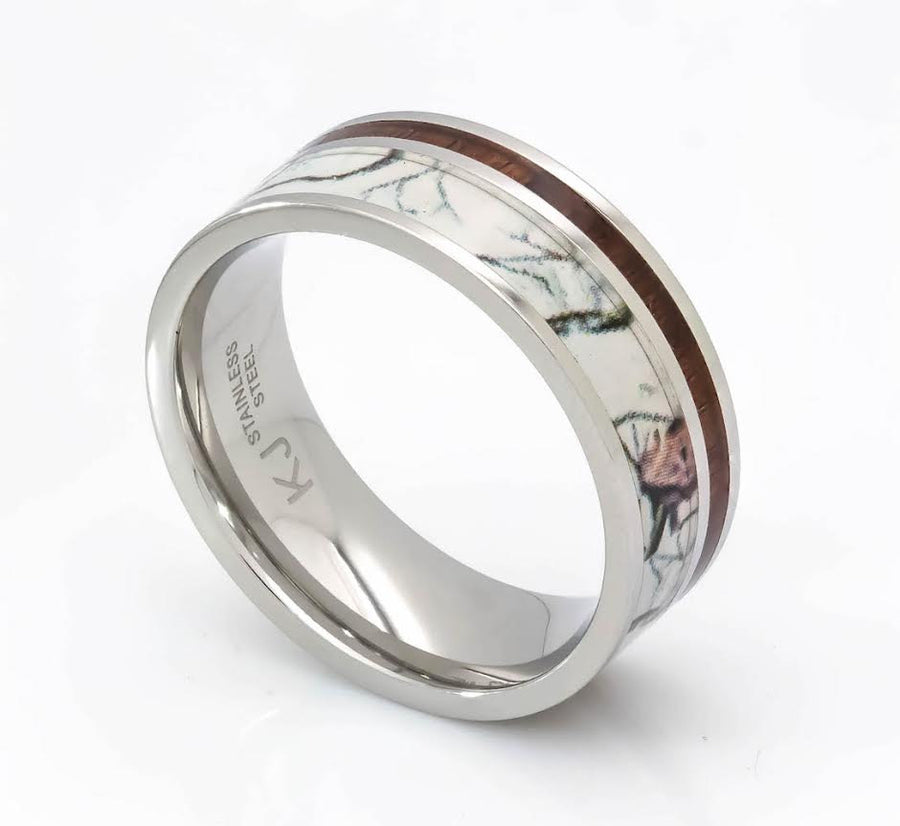 Collection
Stainless Steel White Camo Ring Koa Wood Band
$49.99
For that special someone who loves the winter, get them this Winter Wonderland Ring as the perfect gift!
This natural koa wood ring is perfect for weddings, engagements, anniversaries, gifts - you name it! Why go with the conventional ring when this ring is perfect for the hunter outdoorsy type we all know! This unique handmade stainless steel ring is made in sizes 5-13 for men and women.
Design is split between a natural koa wood inlay and a white frost camo wood inlay. Band material - Stainless steel - hypoallergenic
Ring width - 7mm
White camo inlay - 5mm
Koa wood inlay - 2mm
Ring comes in whole sizes only and are not resizable.