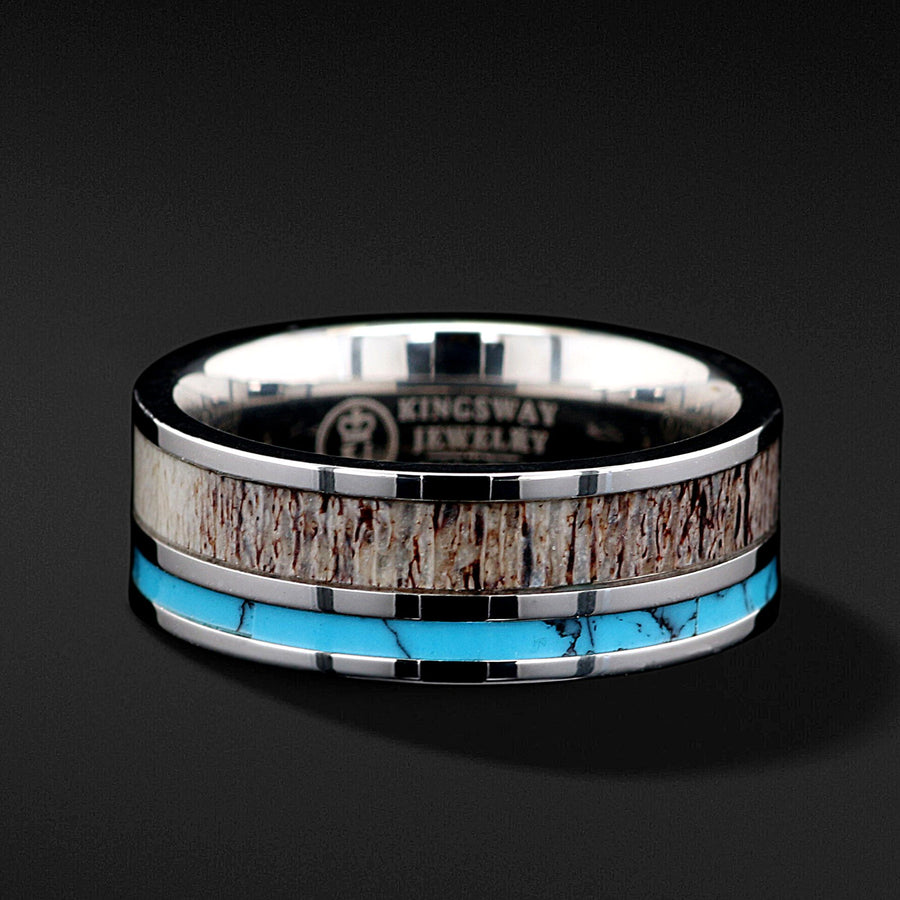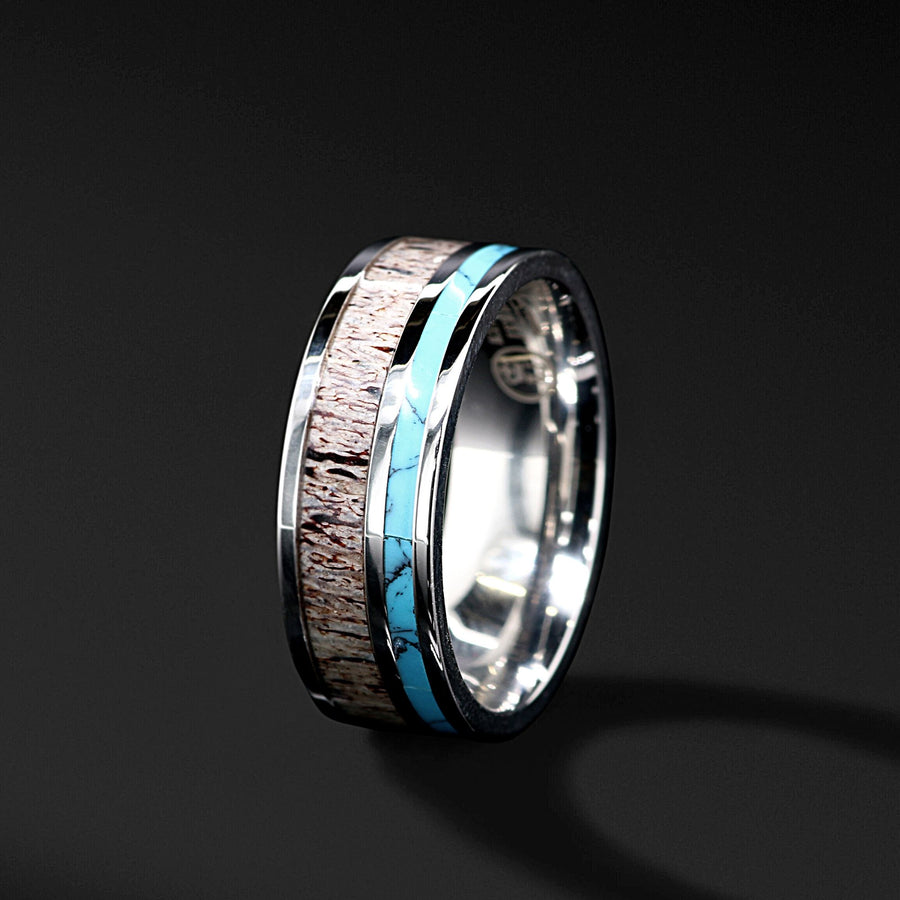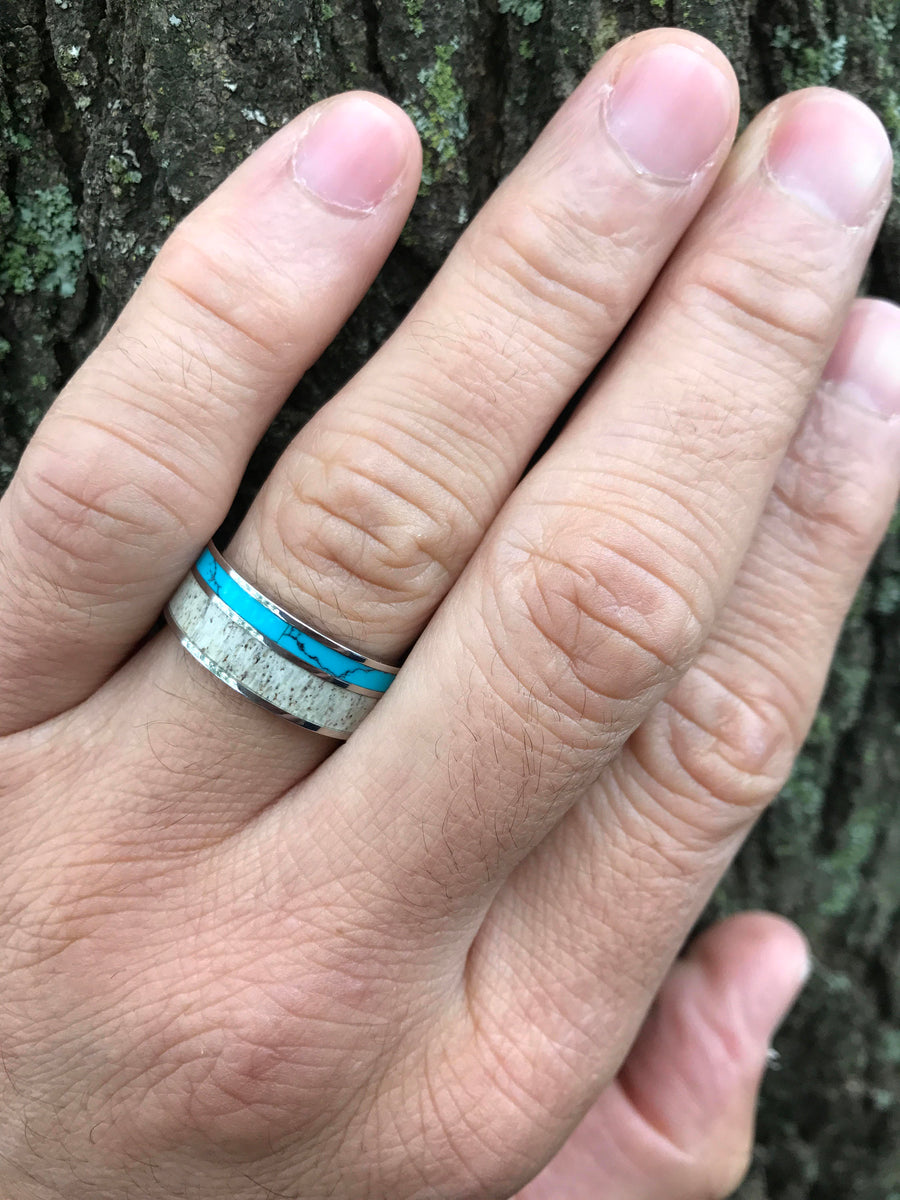 Collection
Deer Antler Ring with Turquoise Inlay - Unisex Turquoise Band Wedding Ring
$89.99
This unique handmade stainless steel ring is made in sizes 5-13 for men and women. A cool blend of natural turquoise and deer antler inlays is the perfect mix for those who love the outdoors and precious stones. Or if you want the rustic look with a touch of luxury.
Design is split between a natural turquoise inlay and a deer antler inlay. Because they are made from real antlers, each design is almost entirely unique and can vary slightly in texture and color than pictured.
Ring material - Stainless steel - hypoallergenic
Ring width
sizes 5-10 - 6mm
sizes 11-13 - 8mm
Ring comes in whole sizes only and are not resizable. Comes in free jewelry box.