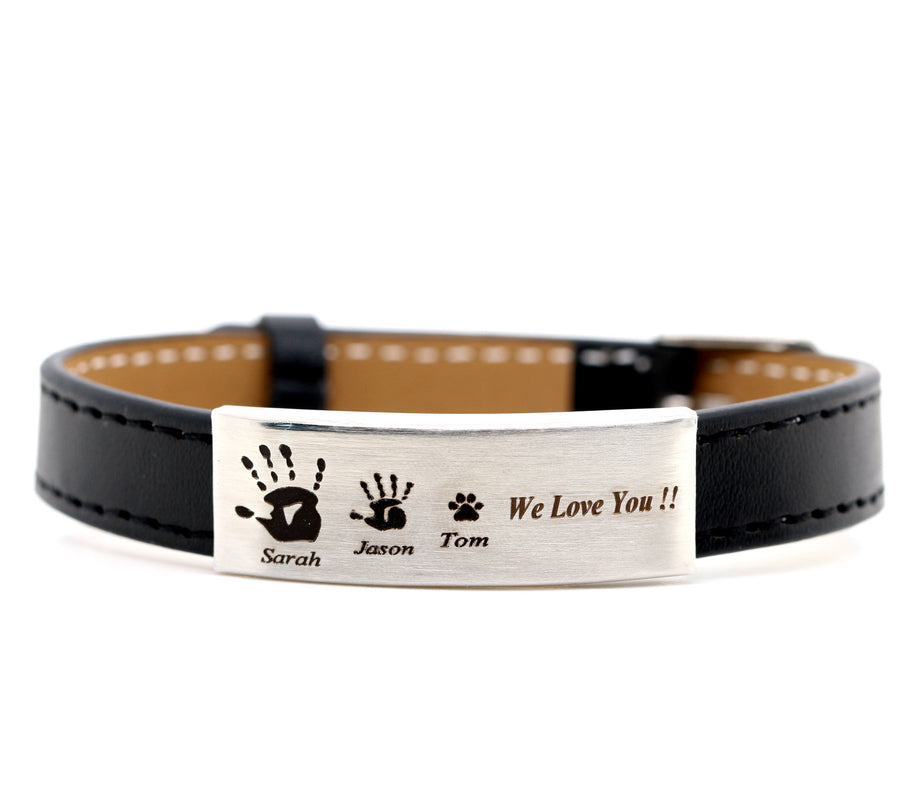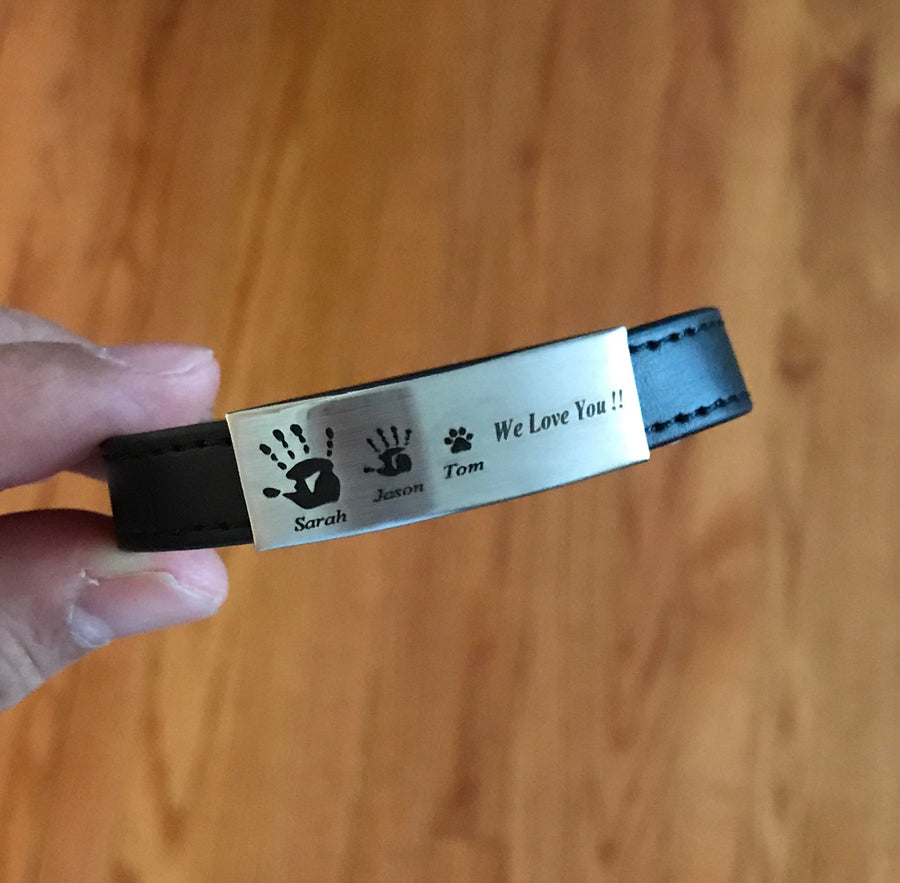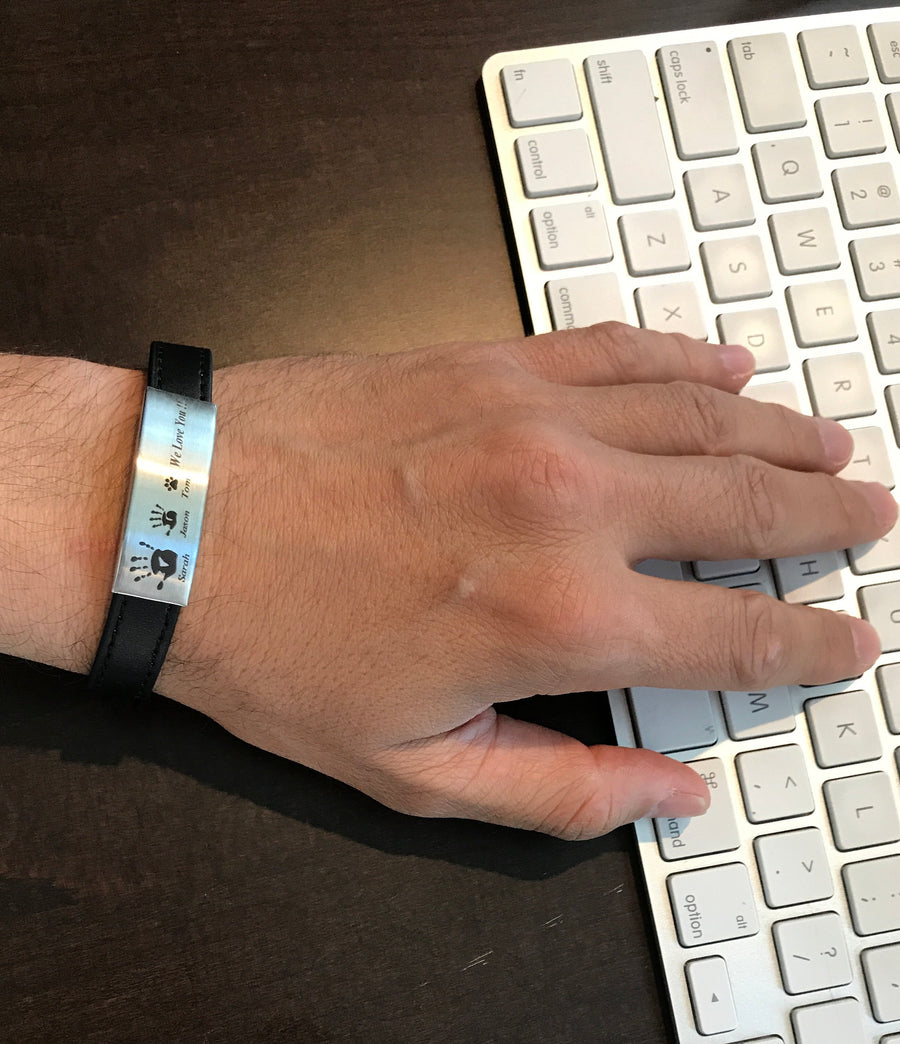 Collection
Custom Engraved Leather Bracelet Personalized Family Handprints Nameplate
$19.99
A sweet gift perfect for Men or Women on Mothers Day, Fathers Day, birthdays - you name it!
This leather bracelet measures 10 inches in length and just under 13.5 mm wide. It goes on just like a watch and can be adjusted from 6.5-8.5 inches to fit most people.
The stainless steel plate is custom engraved with the handprints of your family, friends,  or almost any other engraving you have in mind - don't forget your pets!
Upon ordering, simply send us a message with whatever engraving you have in mind (it's easy to get handprints: simply press the inkpad on each section of your family member's hand, then have them press their hand on a piece of white paper, then take a photo of it with your smartphone and attach to the message).
Please see our shop policy for ENGRAVING DETAILS!