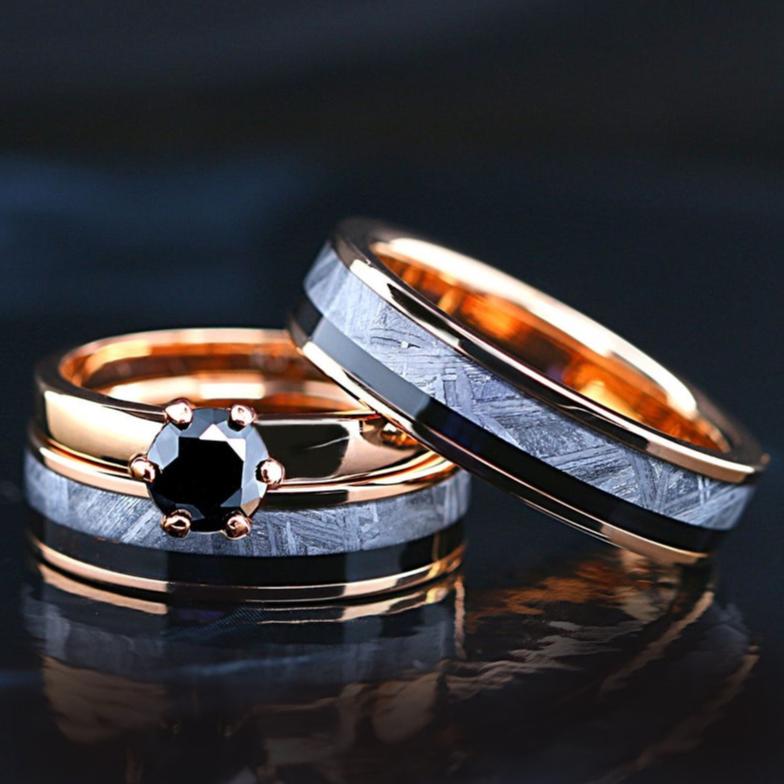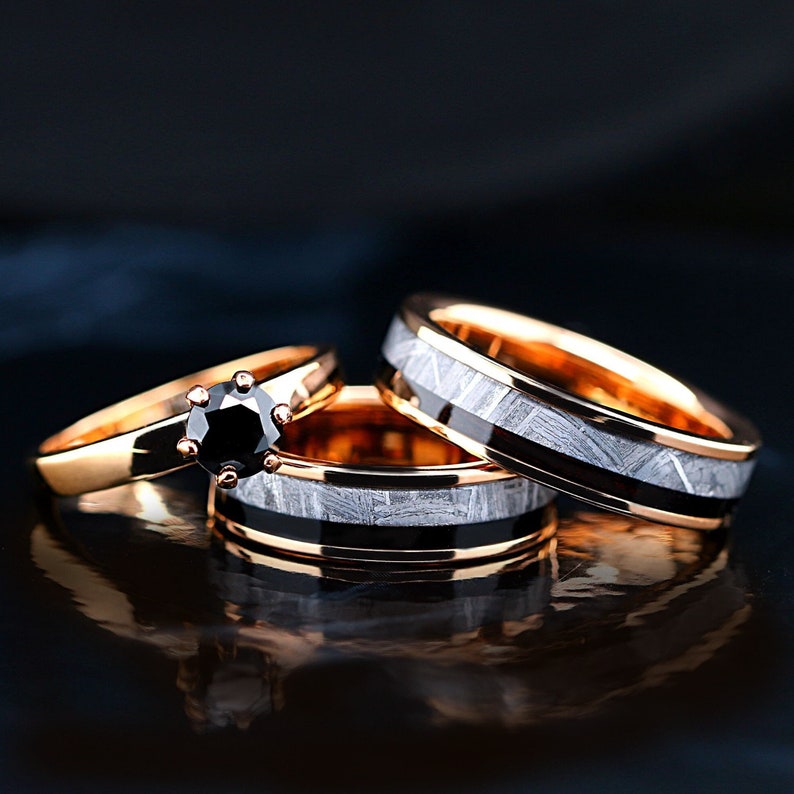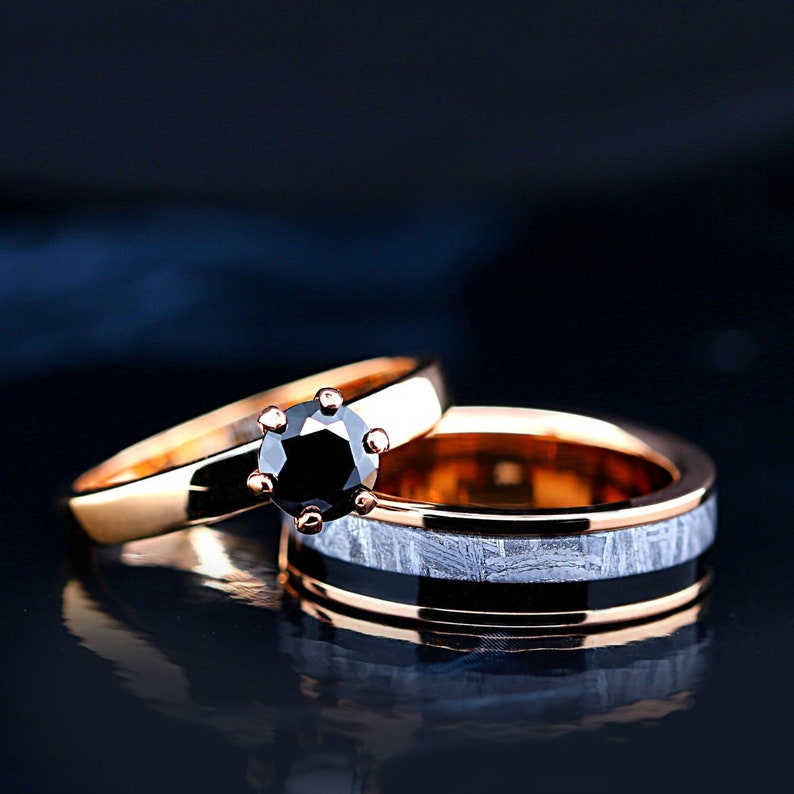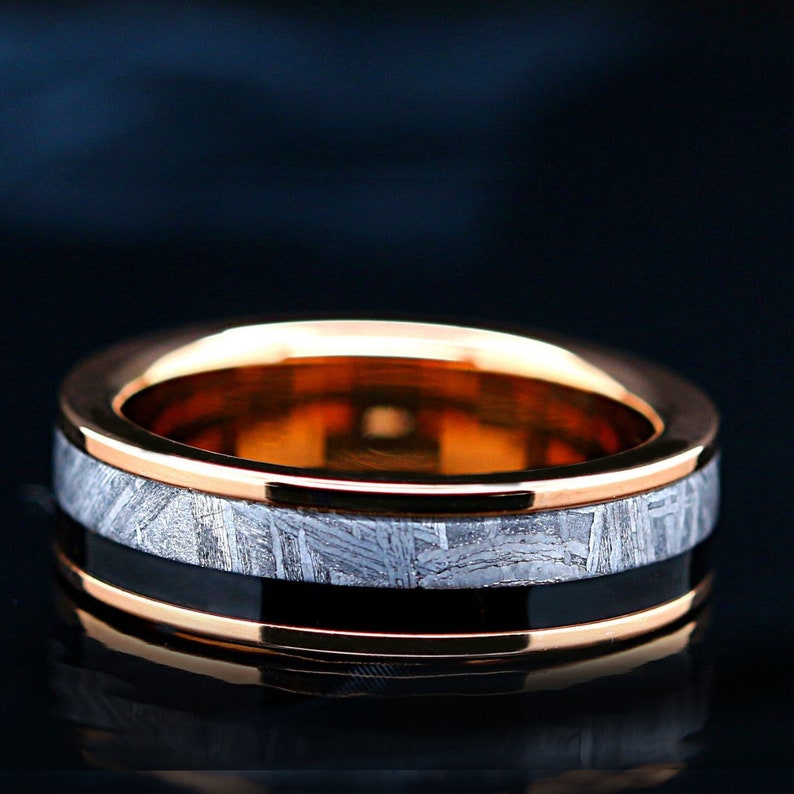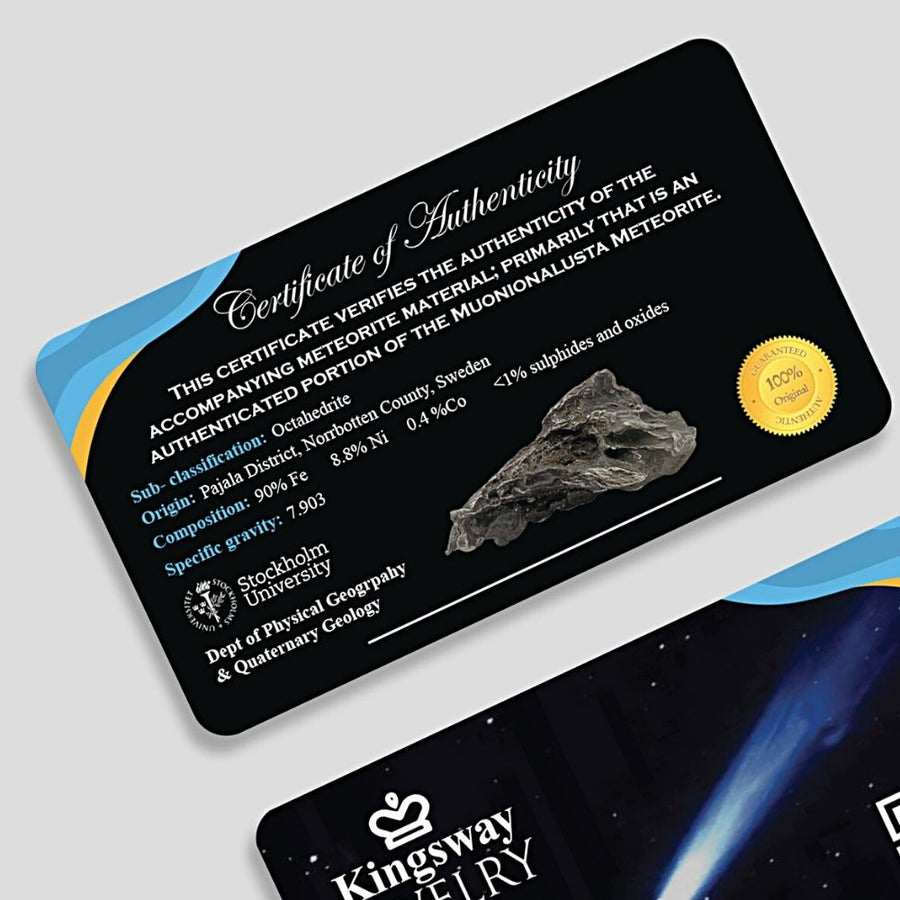 Collection
His Hers 3 pcs 14K Gold Plated Meteorite Ring Set
$579.19
An exquisite 3-piece wedding ring set that combines elegance, uniqueness, and durability.

The women's Solitaire Engagement Ring is meticulously crafted from high-quality stainless steel and adorned by a stunning round cut 0.8 ct black spinel, exuding sophistication and allure. The sleek and modern design of this ring is sure to capture attention and leave a lasting impression.

Both wedding bands in this set are crafted from tungsten, known for its exceptional strength and resilience. Adding a touch of celestial beauty, these bands feature a natural Muonionalusta Meteorite inlay, making each ring in this set truly one-of-a-kind.

To elevate the elegance further, all three rings in this set are plated with luxurious 14k rose gold. This radiant and romantic hue complements the unique design elements, creating a harmonious and visually stunning ensemble.

This 3-piece wedding ring set is a perfect choice for couples who desire exceptional craftsmanship, distinctive style, and symbolic meaning in their rings. Whether it's for your wedding day, anniversary, or simply a special occasion, this set will be a cherished symbol of your love for years to come.

Invest in the beauty and significance of this 3-piece wedding ring set today and create memories that will last a lifetime.

This set is perfect for those seeking a distinctive and meaningful symbol of their love and commitment.



PERFECT FIT

Comfort Fit rings have a rounded interior specifically designed for the most comfortable all-day wear.

Bands' width - 6 mm



7 YEAR WARRANTY

Just send back the ring and we'll replace it with a brand new one! Warranty is valid for up to 3 replacements within 7 years of purchase. International shipping and engraving fees may apply.