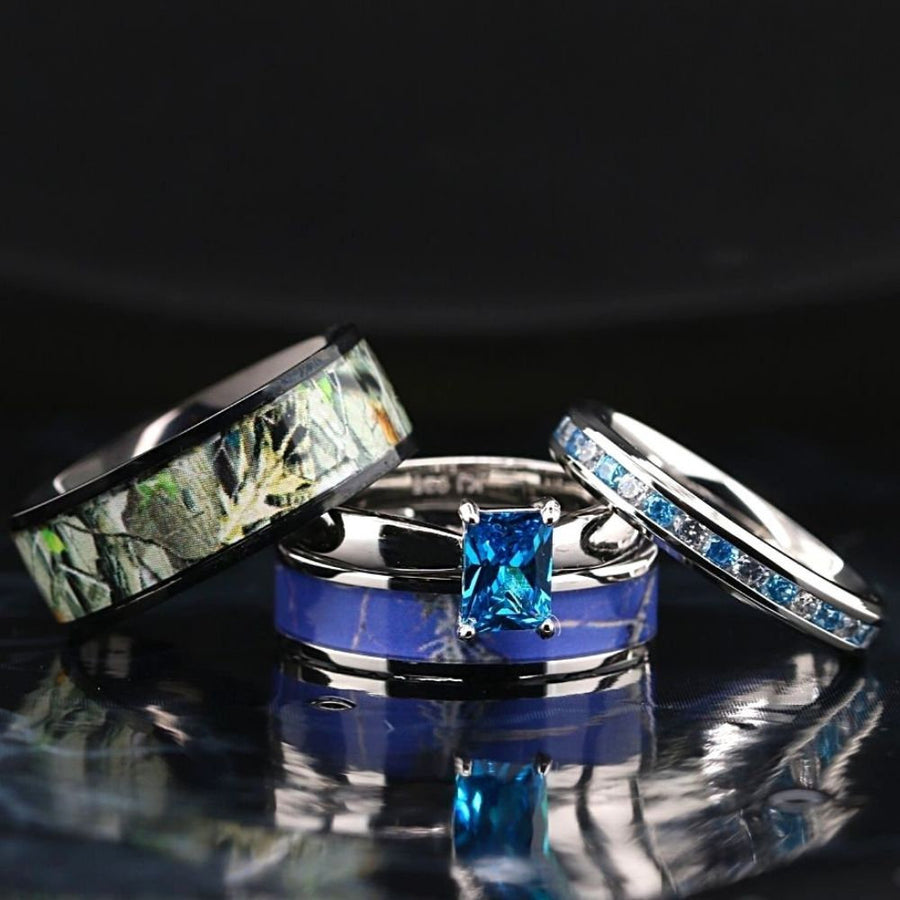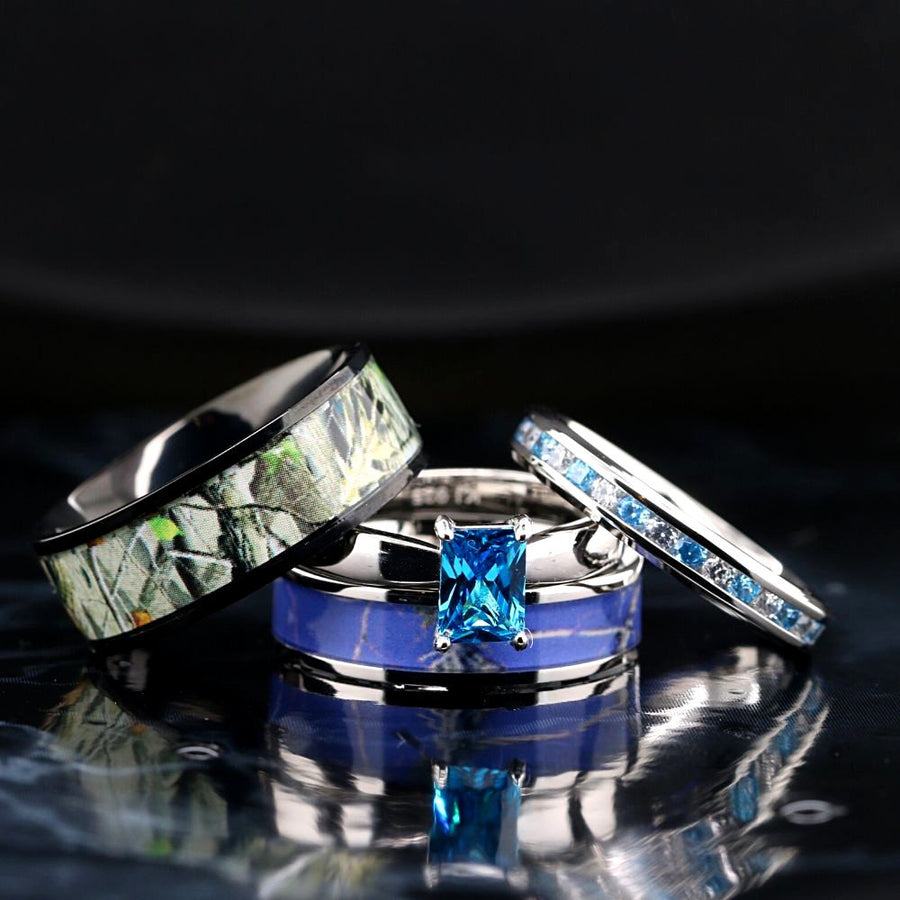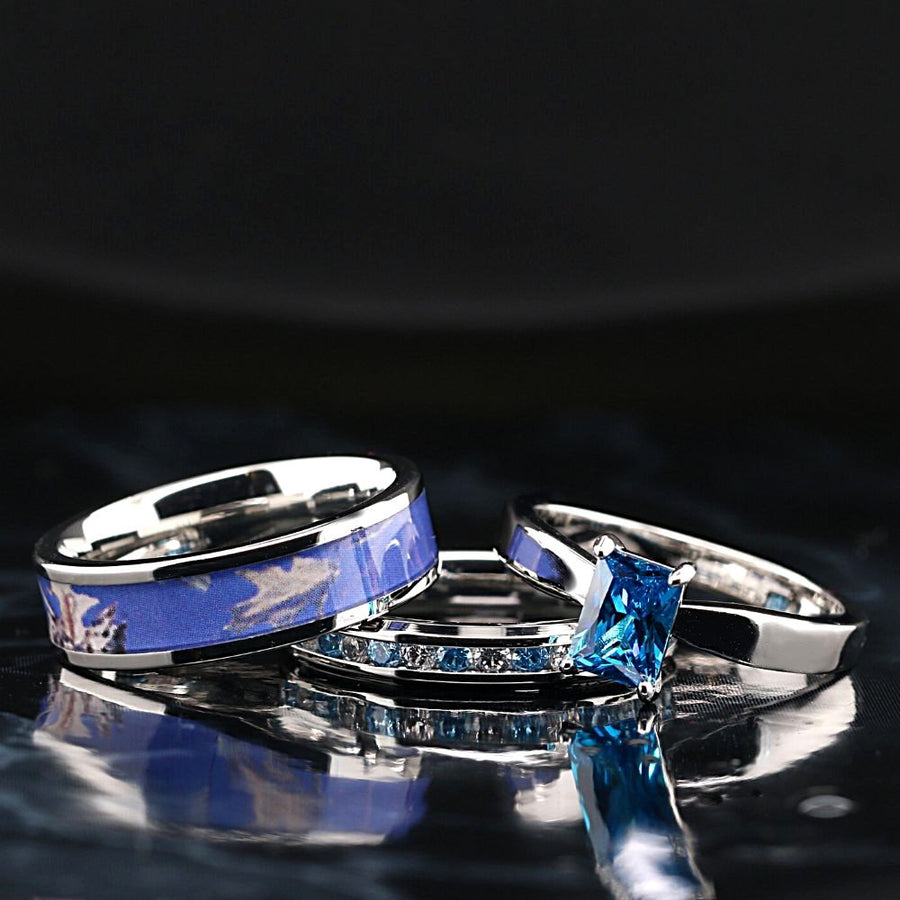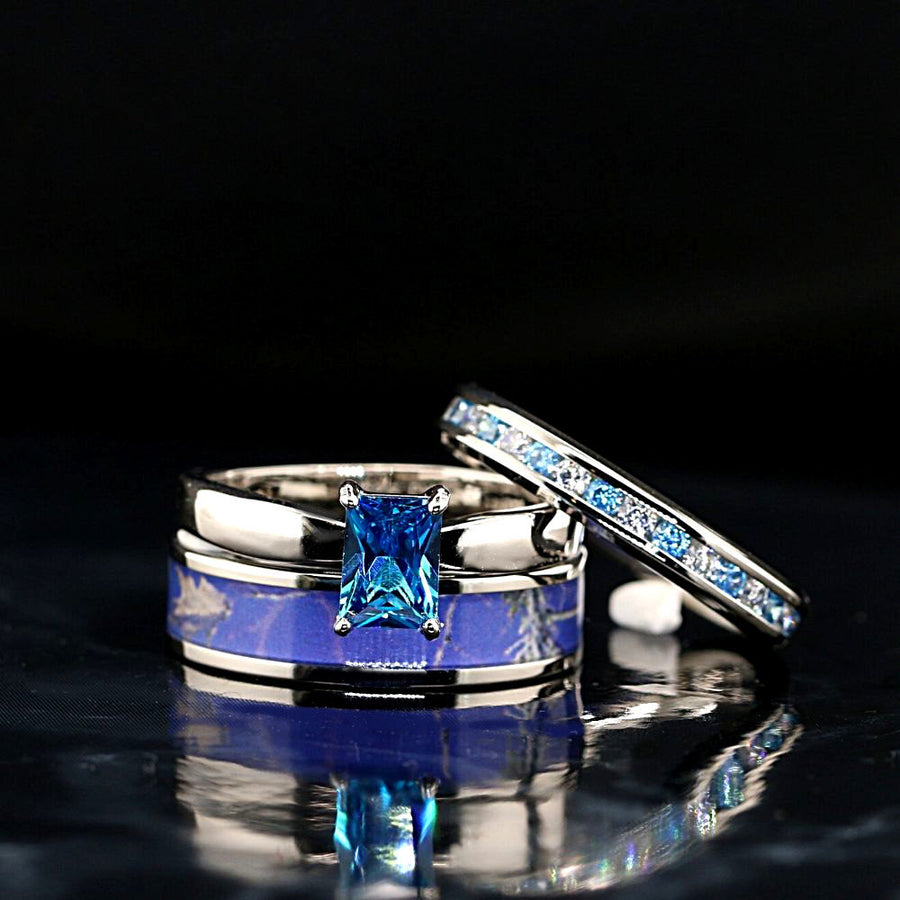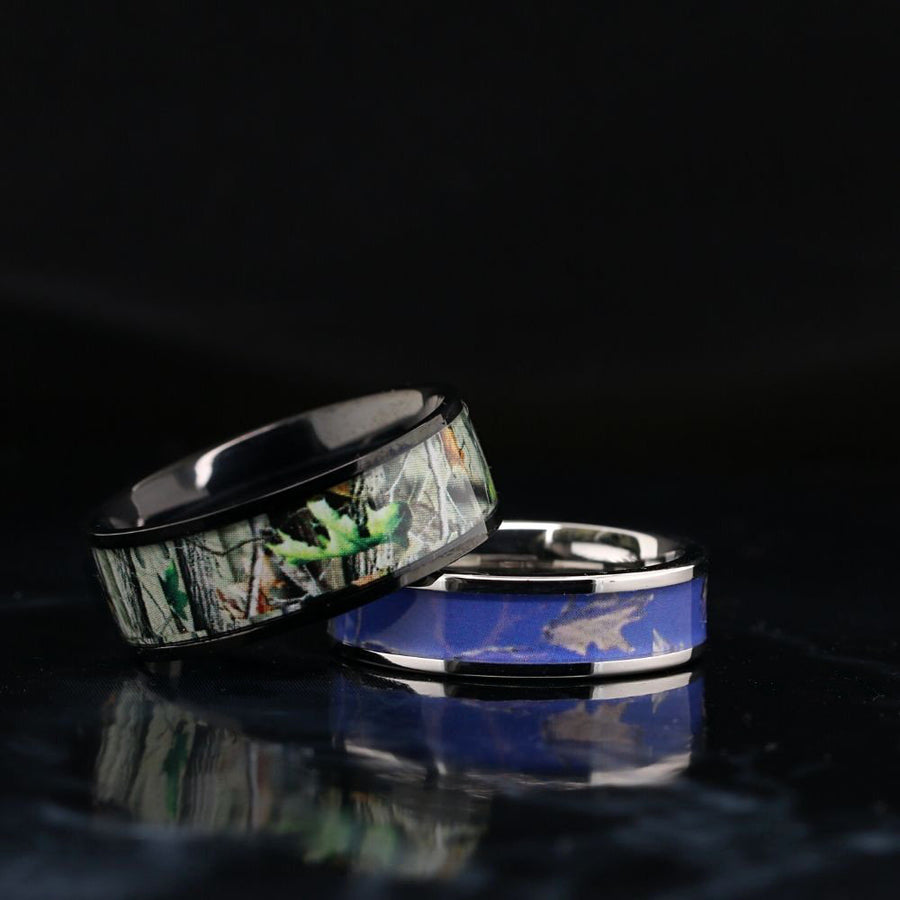 Collection
4pc Blue Camo Wedding Ring Set Sapphire Cubic Zirconia Engagement Ring Set
$67.18
One of highest rated camo ring sets. Perfect gift for the hunter and outdoors type that we all know. Or the perfect wedding/engagement band for the hunter/outdoors couple.
Men's band made of titanium and decorated with a forest oak camo design and protection resin layer. Band Width 7 mm
The Women's band is made of Stainless Steel and decorated with a unique sparsely decorated Snowy Blue Orchid Camo design, and protection resin layer. Width: 7 mm
The women's engagement ring is a 925 Sterling Silver Engagement/Wedding band, beautifully adorned with a Radiant cut 7x5 mm 1.14 ct sapphire colored cubic zirconia stone
The women's wedding band features 27 alternating blue and white cubic zirconia stones.