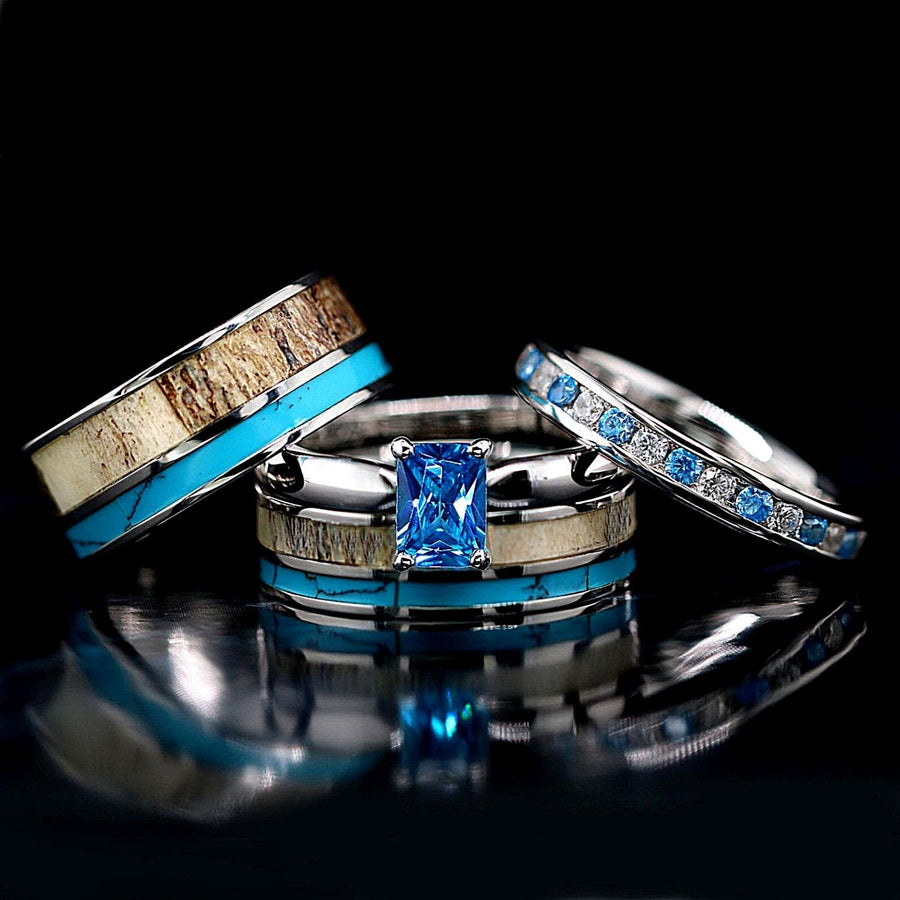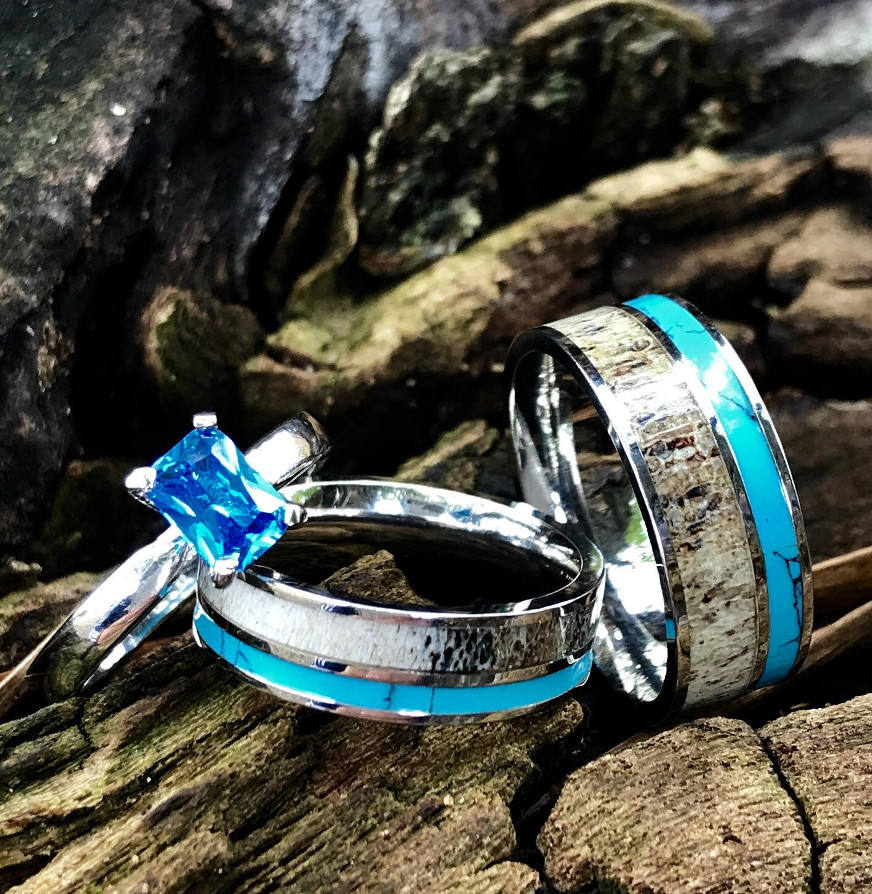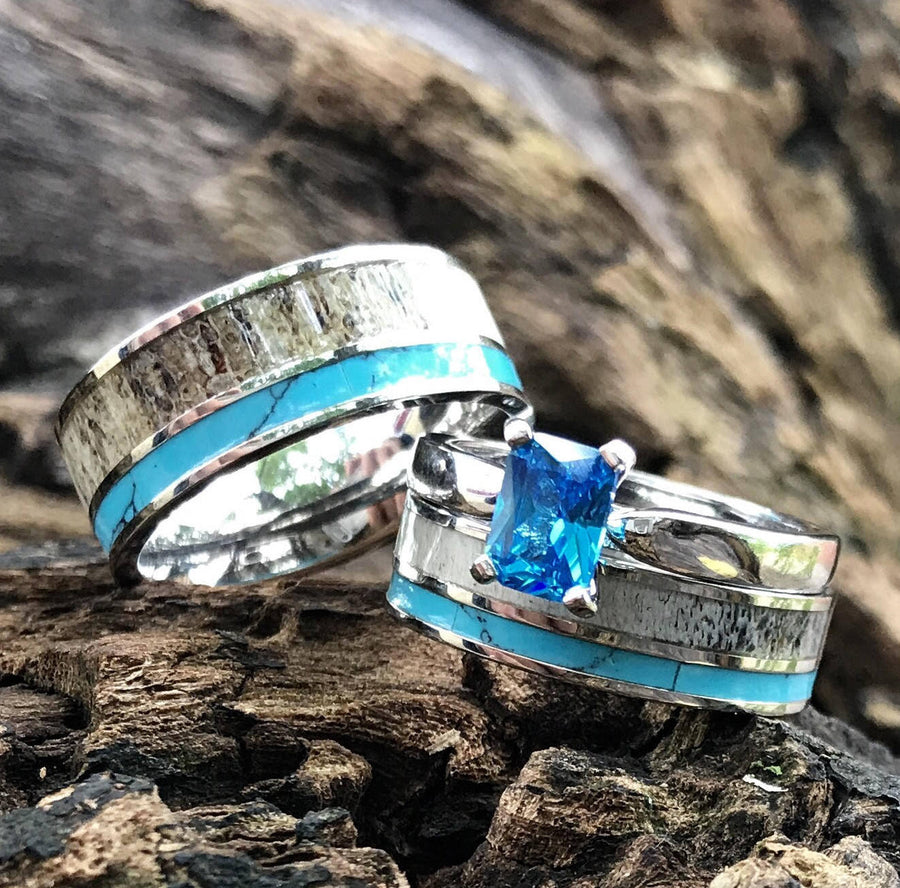 Collection
4 pc Deer Antler Ring Set His & Her Wedding Ring Set Turquoise Wedding Rings
$254.99
Introducing our extraordinary 4-piece wedding ring set that combines elegance, uniqueness, and natural elements. This set is perfect for couples who seek exceptional craftsmanship, personalized style, and a touch of nature-inspired beauty.

This 4-piece wedding ring set seamlessly combines the beauty of sterling silver, sapphire-colored accents, and the raw allure of turquoise and deer antler inlays. Please note that due to the natural variations of deer antler, the design may differ slightly, adding to the uniqueness of each ring.

Experience the beauty of nature and the elegance of fine craftsmanship with this exceptional 4-piece wedding ring set. Perfect for weddings, anniversaries, or any special occasion, this set will be a cherished symbol of your love story.

Invest in the beauty and significance of this remarkable set today and create memories that will last a lifetime. Order now to own this exquisite 4-piece wedding ring set and make a statement that reflects your love, style, and connection to nature.


Women's Solitaire Engagement Ring
Material: Sterling silver
Stone: Radiant cut 7mm by 5mm cubic zirconia
Color: Sapphire
Captivating sapphire hue adds a touch of sophistication and charm
Men's Wedding Band:
Width: 8mm
Sleek and bold design for a masculine look
Women's Wedding Band:
Width: 6mm
Material: Stainless steel
Inlay: Split design with turquoise and natural deer antler
Each antler design is unique, making each ring truly one-of-a-kind

Women's Infinity Band:
Material: Sterling silver
Design: Infinity band with alternating sapphire and clear cubic zirconia all around
Symbolizes eternal love and adds a touch of sparkle to the set



PERFECT FIT

Comfort Fit rings have a rounded interior specifically designed for the most comfortable all-day wear.

Band material - Stainless steel - hypoallergenic
Band width - 8mm, women's is 6mm
Deer antler inlay - 5mm
Turquoise inlay - 2mm



SAVE THE EARTH

By purchasing any of our rings, you contribute to saving the earth. With every purchase we contribute to planting 1 tree in areas affected by forest fires, thank you so much for making it possible!