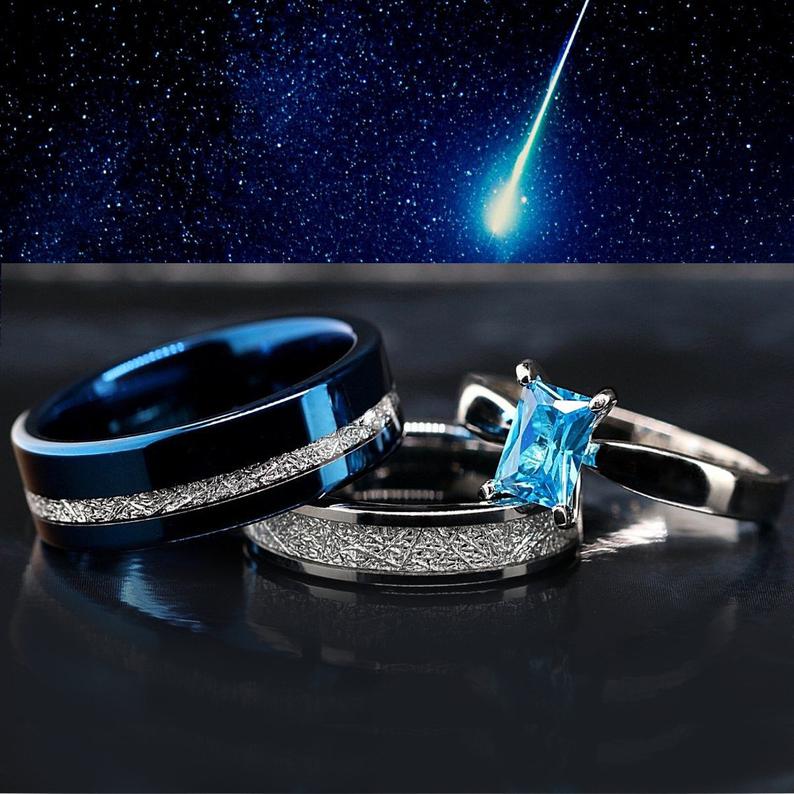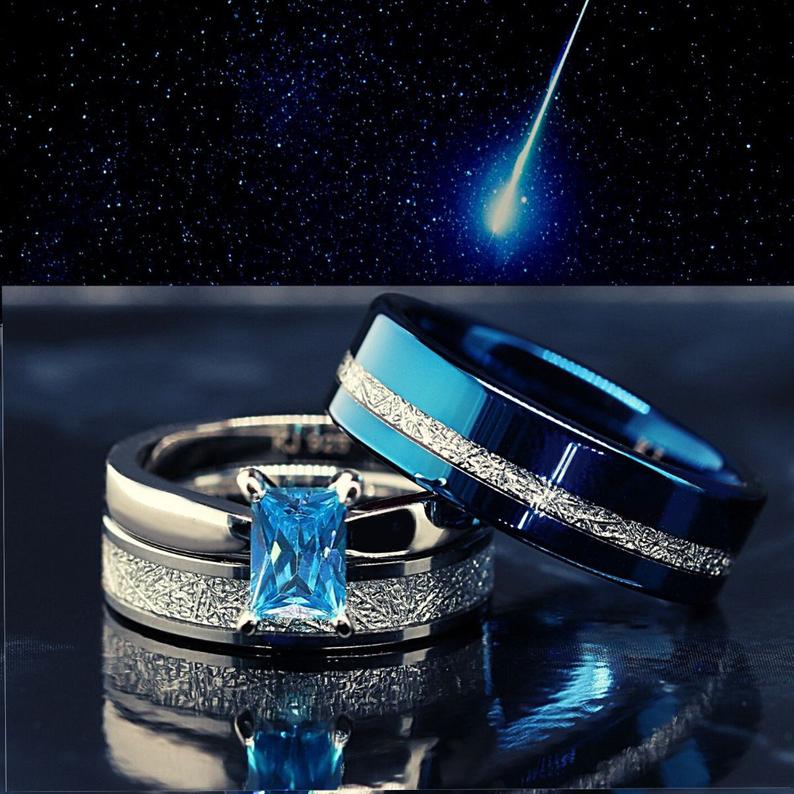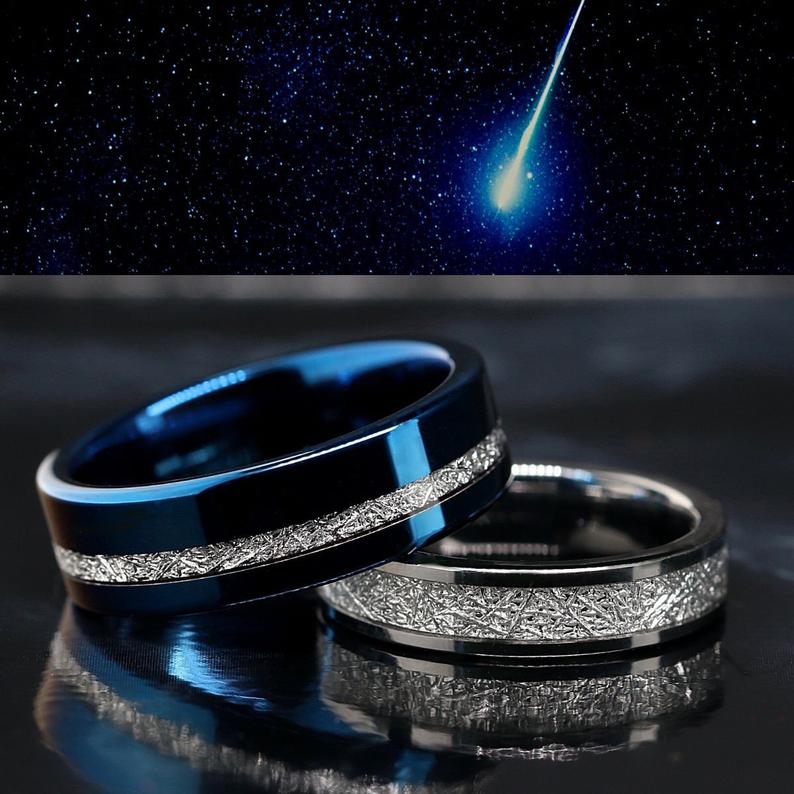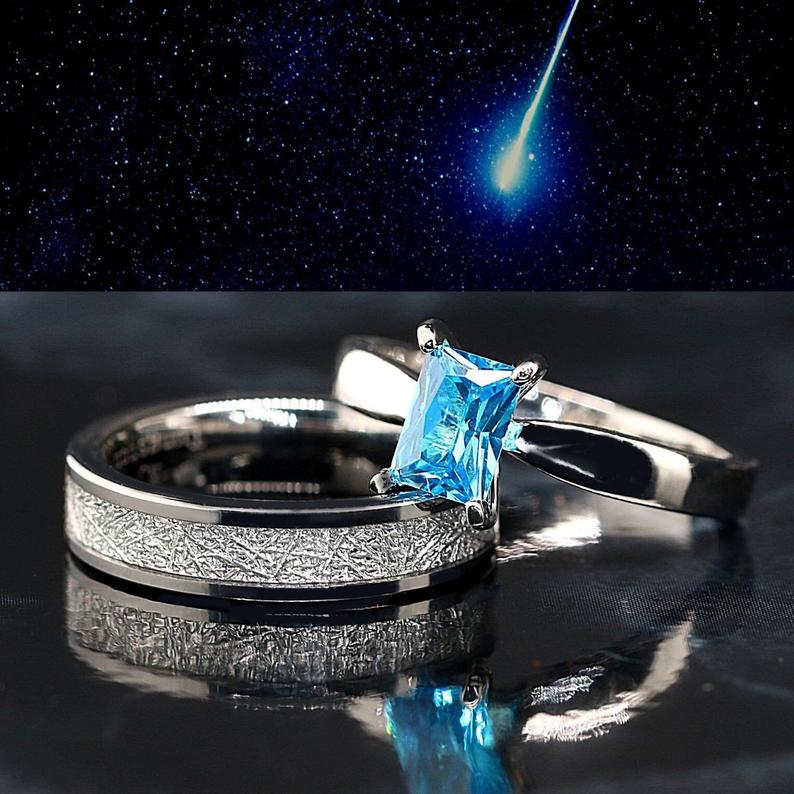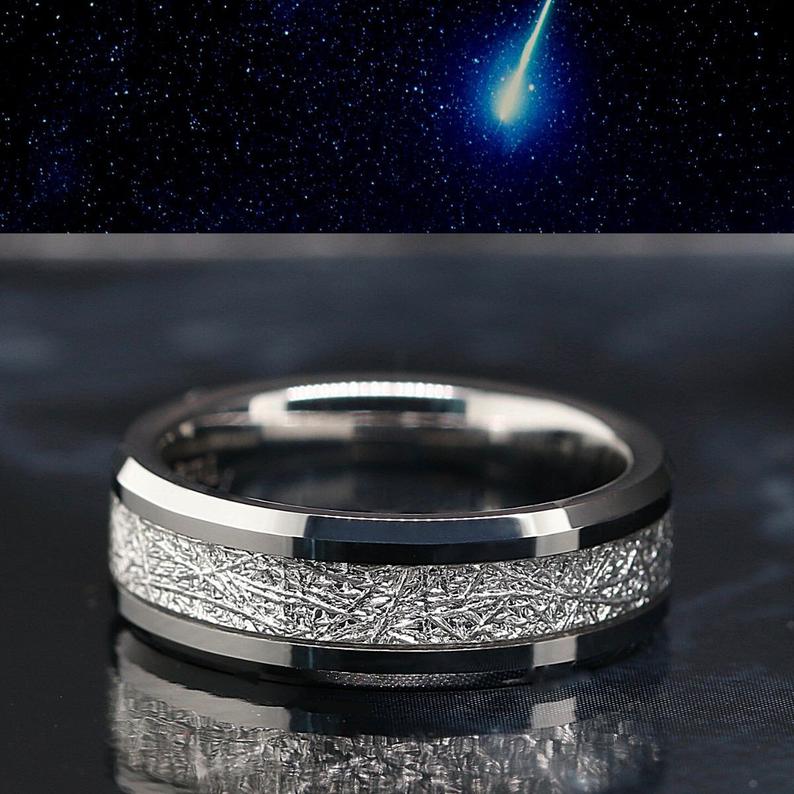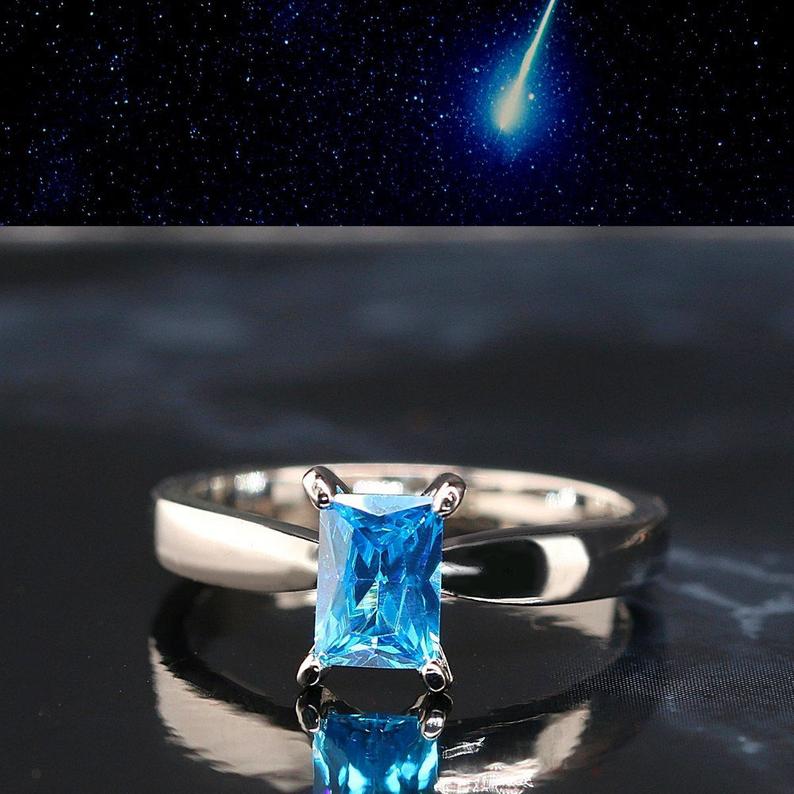 Collection
3pc Tungsten Wedding Bands, His and Her Meteorite Rings, Matching Wedding Bands
$279.99
This set is perfect for couples who want their rings to be a true reflection of their love and personal style.

The focal point of this set is the Women's Solitaire Engagement Ring, meticulously crafted from high-quality sterling silver. It features a radiant cut 7mm by 5mm cubic zirconia in a stunning sapphire color, resembling the allure and charm of a genuine sapphire gemstone. This ring will capture attention and sparkle brilliantly on your finger.

The Men's Wedding Band is crafted from durable tungsten, measuring 8mm in width, making a bold statement on his finger. It boasts a deep sapphire color, symbolizing strength and loyalty. The Women's Wedding Band, also made of tungsten, measures 5mm in width and beautifully complements the engagement ring. Both bands are inlayed with a simulated meteorite, adding a touch of celestial elegance to the set.

Indulge in the luxury of this 3-piece wedding ring set, carefully designed to withstand the test of time while exuding a sense of style and sophistication. Perfect for weddings, anniversaries, or any special occasion, this set will be a cherished symbol of your love story.

Invest in the beauty and significance of this 3-piece wedding ring set today and create memories that will last a lifetime. Order now to experience the joy of owning this exquisite set that combines elegance, durability, and personalized style.



PERFECT FIT

Comfort Fit rings have a rounded interior specifically designed for the most comfortable all-day wear.

Men's band - 7 mm
Women's Band - 5 mm



SAVE THE EARTH

By purchasing any of our rings, you contribute to saving the earth. With every purchase we contribute to planting 1 tree in areas affected by forest fires, thank you so much for making it possible!

By purchasing this item, you are acknowledging that you have read and accepted our store policies.