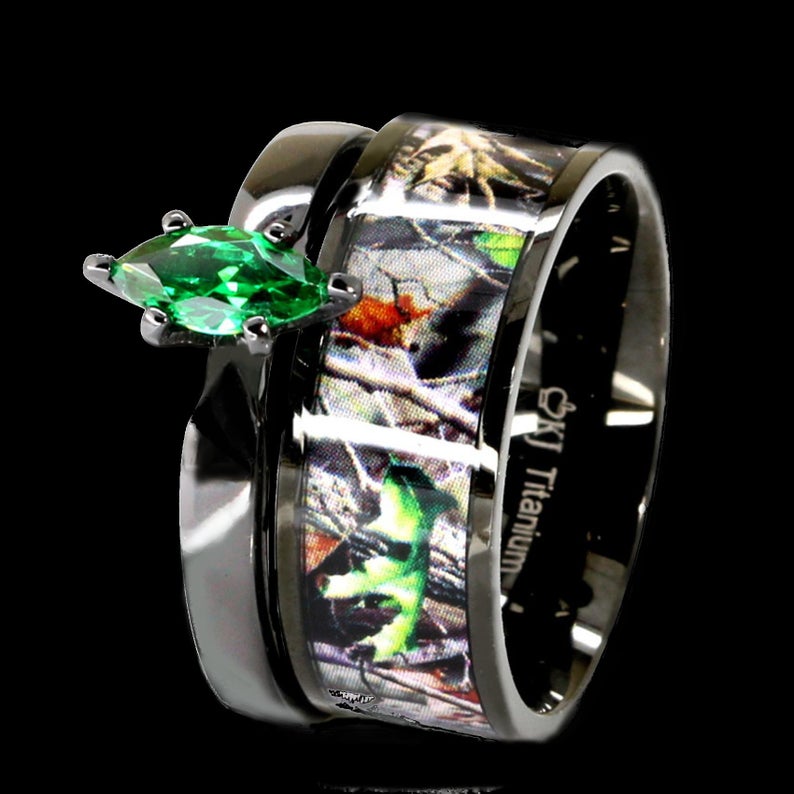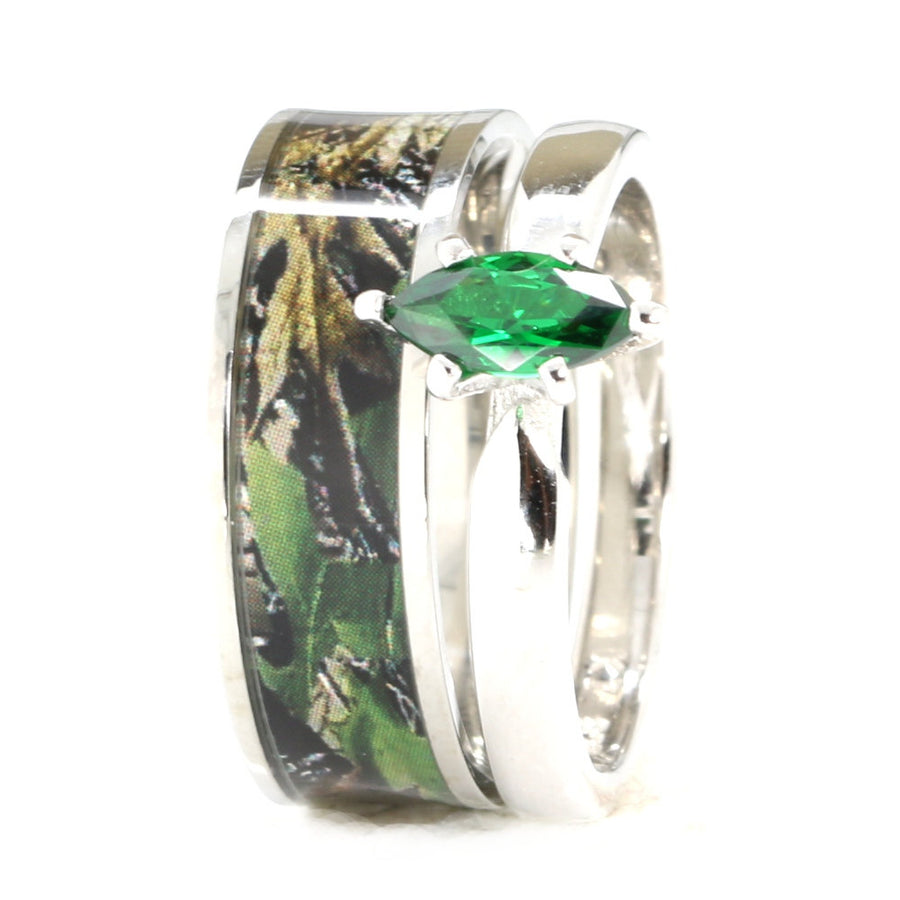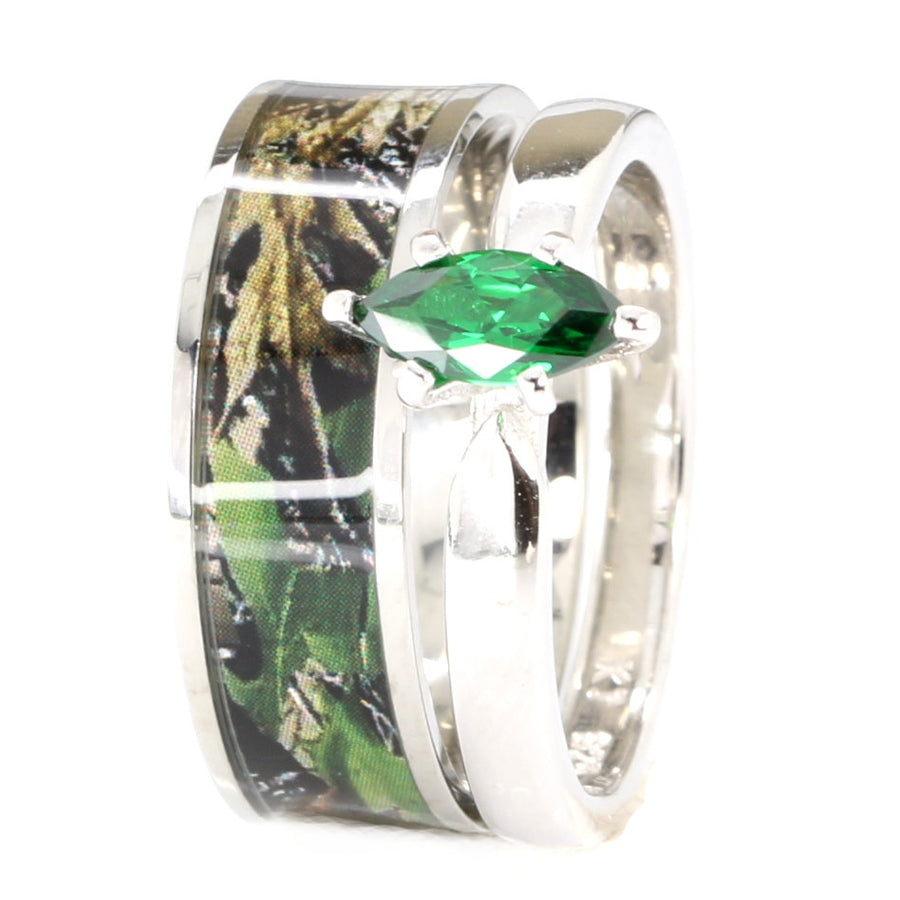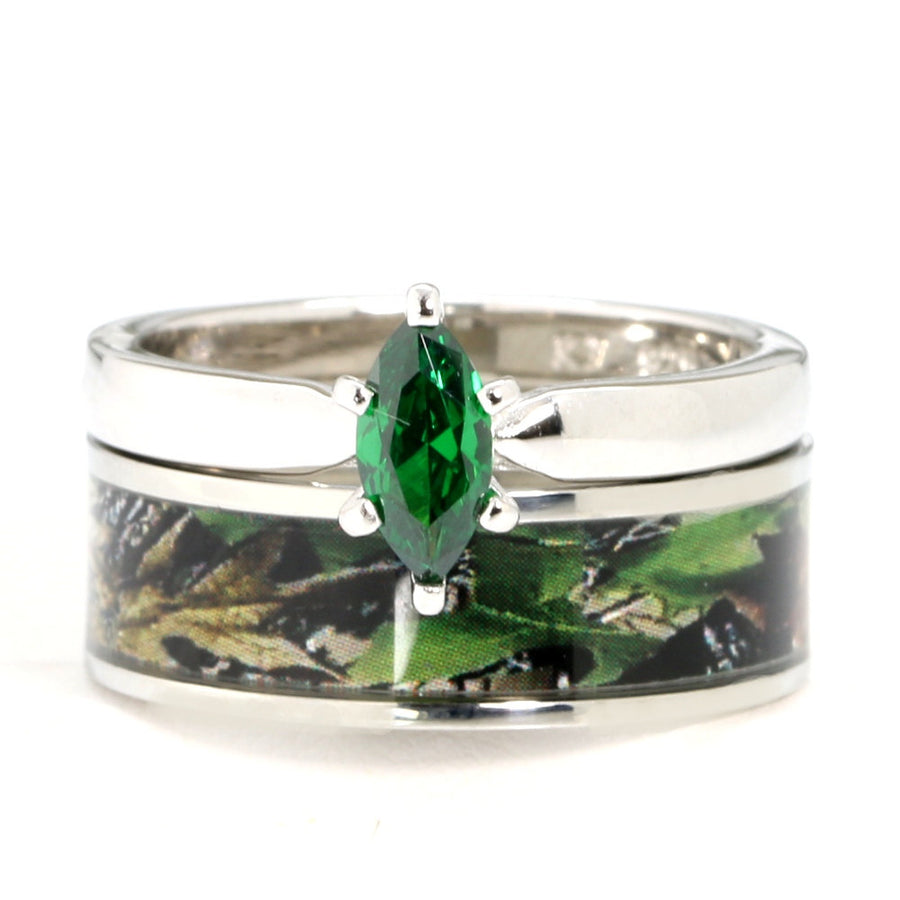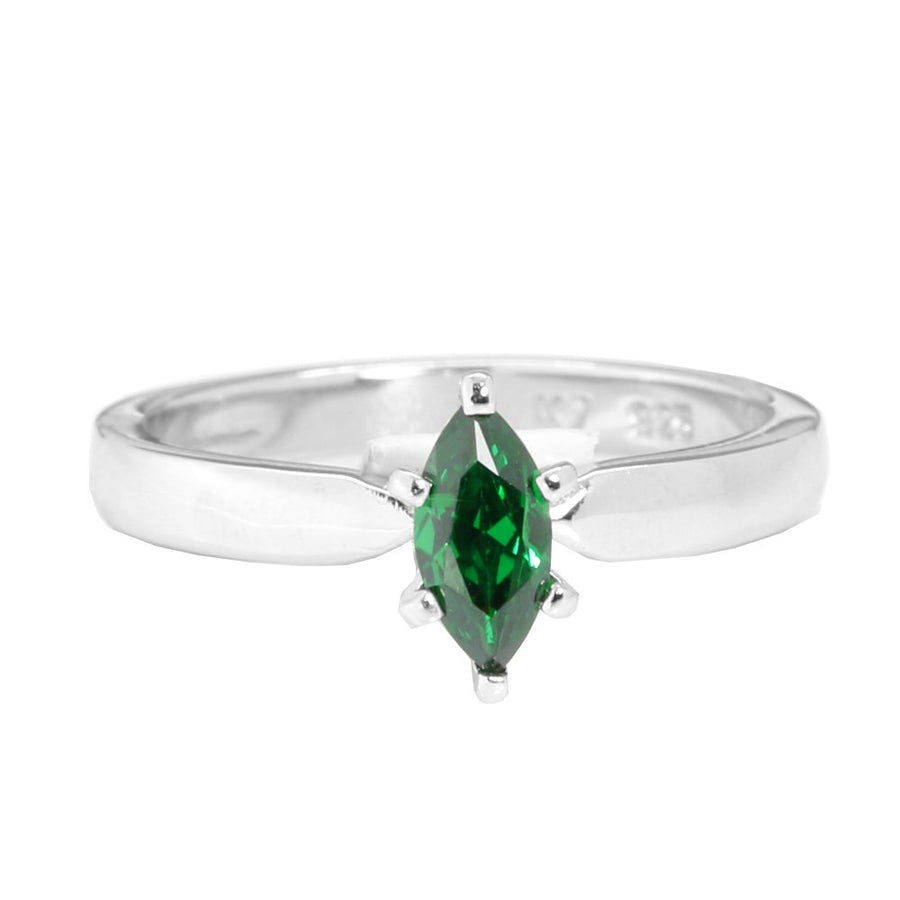 Collection
2 piece Green Camo Wedding Ring Set - Black Camo Bridal Set
$39.99
Perfect gift for the hunter and outdoors type that we all know. Or the perfect wedding/engagement band for the hunter/outdoors couple.
Camo band is made of Stainless Steel and decorated with a unique Forest Green Camo design, and a protection resin layer. Width: 8 mm
Black camo band is titanium. Silver camo band is stainless steel.
Stainless steel nd titanium both have physical qualities of high strength, toughness, durability, low density, corrosion resistance and little or no interaction with skin make them very popular in jewelry. 
Engagement/Wedding ring is 925 Sterling Silver, beautifully adorned with a Marquise cut 7x3 mm 0.3 ct emerald colored cubic zirconia stone
Comes with or without black plating