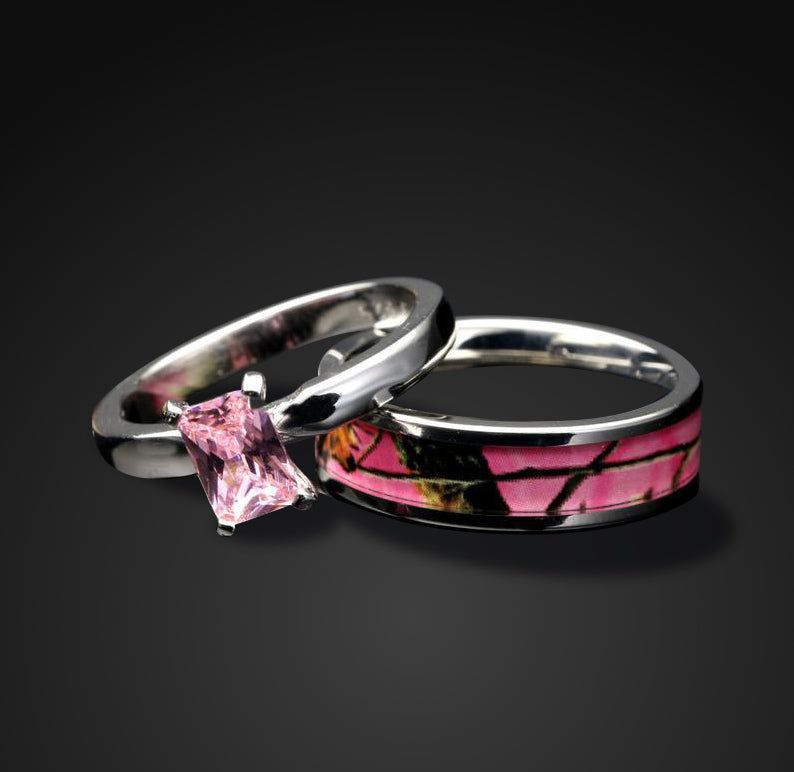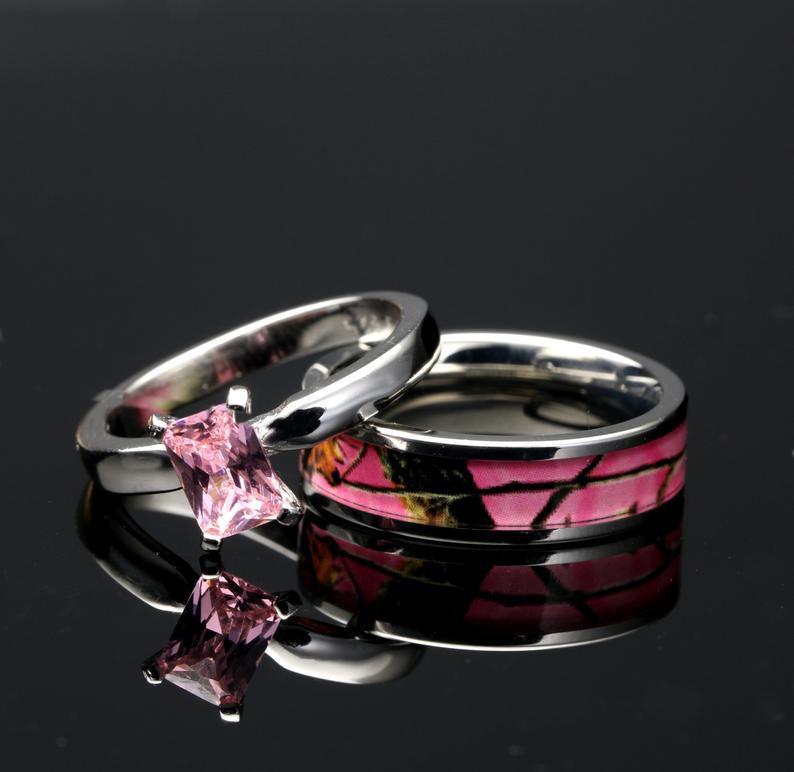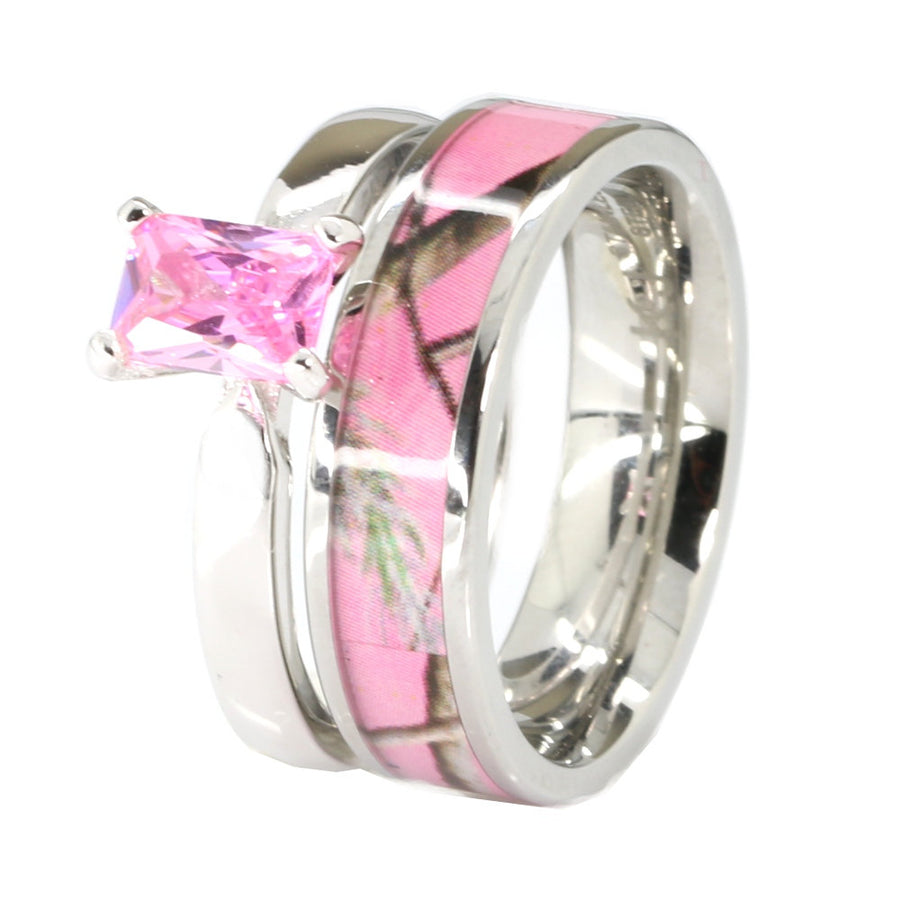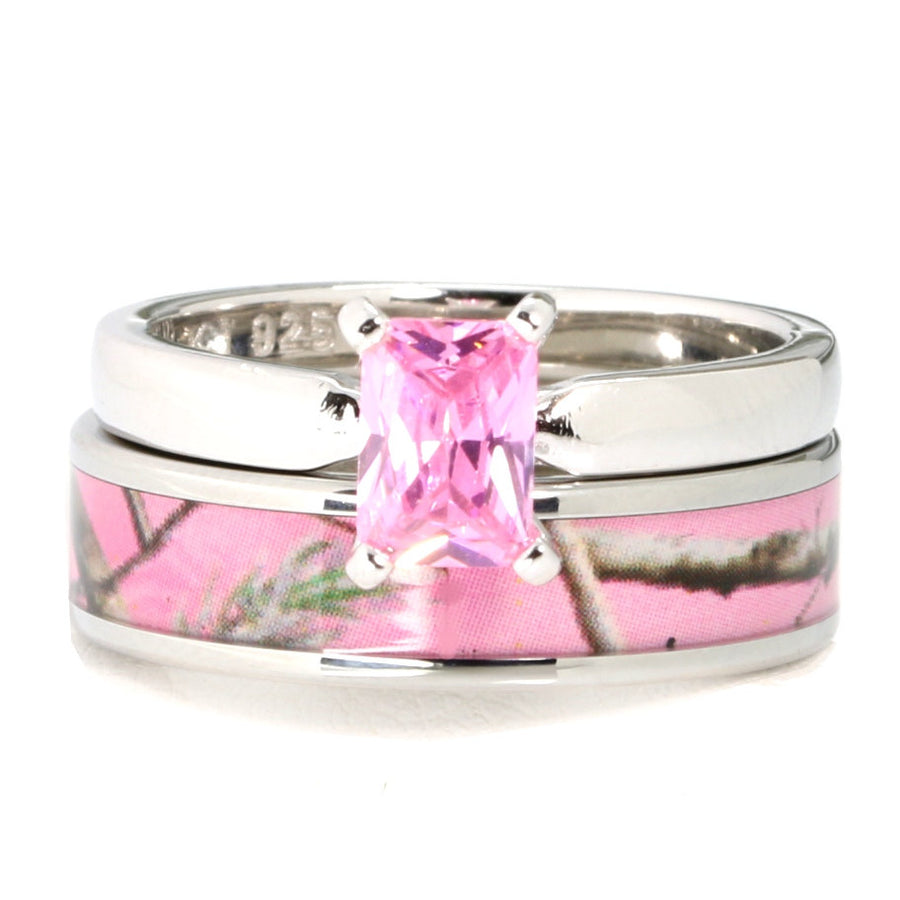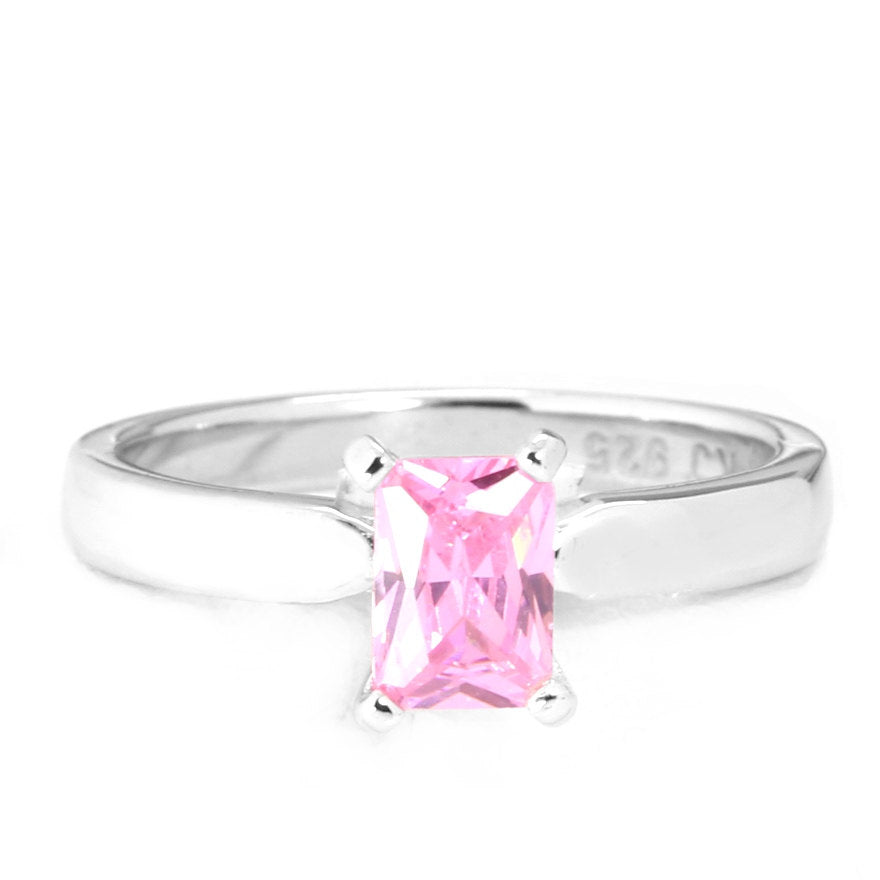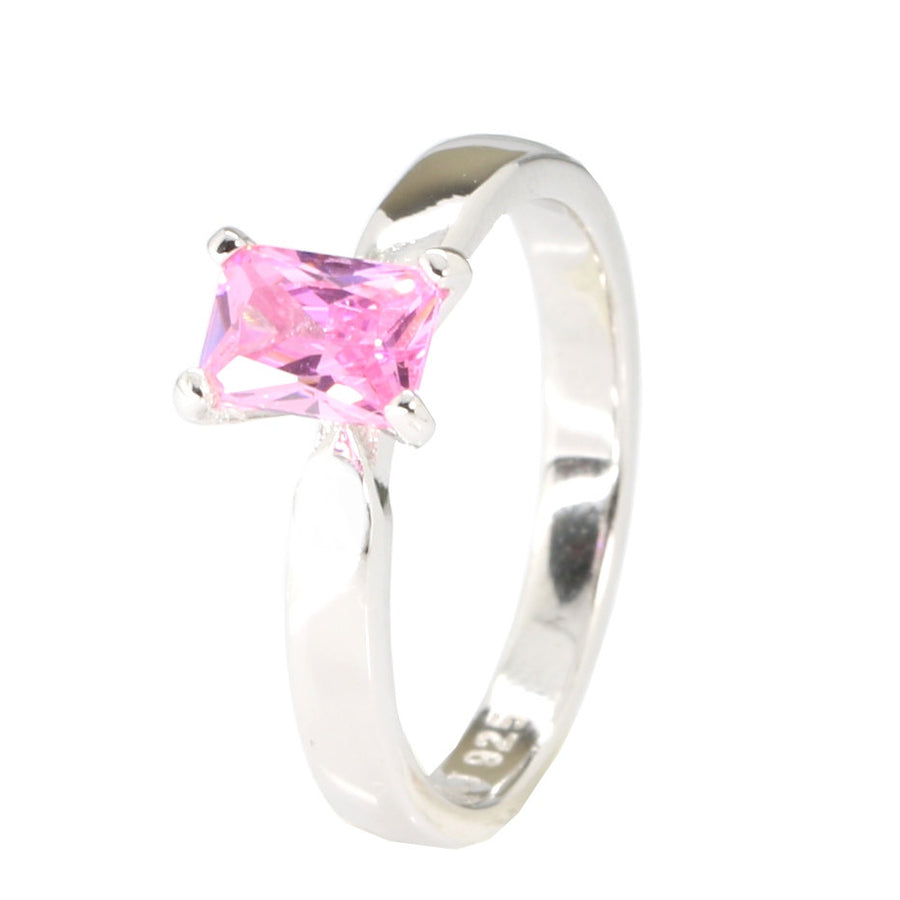 Collection
2 pc Pink Camo Wedding Ring Set Stainless Steel and 925 Sterling Silver
$47.99
Perfect gift for the hunter and outdoors type that we all know. Or the perfect wedding/engagement band for the hunter/outdoors couple.
Band is made of Stainless Steel and decorated with a unique Pink Camo design, and protection resin layer.
Width: 7 mm
Stainless steel - physical qualities of high strength, toughness, durability, low density, corrosion resistance and biological compatibility make it very popular in jewelry industry.
925 Sterling Silver Engagement/Wedding ring, beautifully adorned with a Radiant cut 7x5mm 1.14 ct tourmaline colored cubic zirconia stone