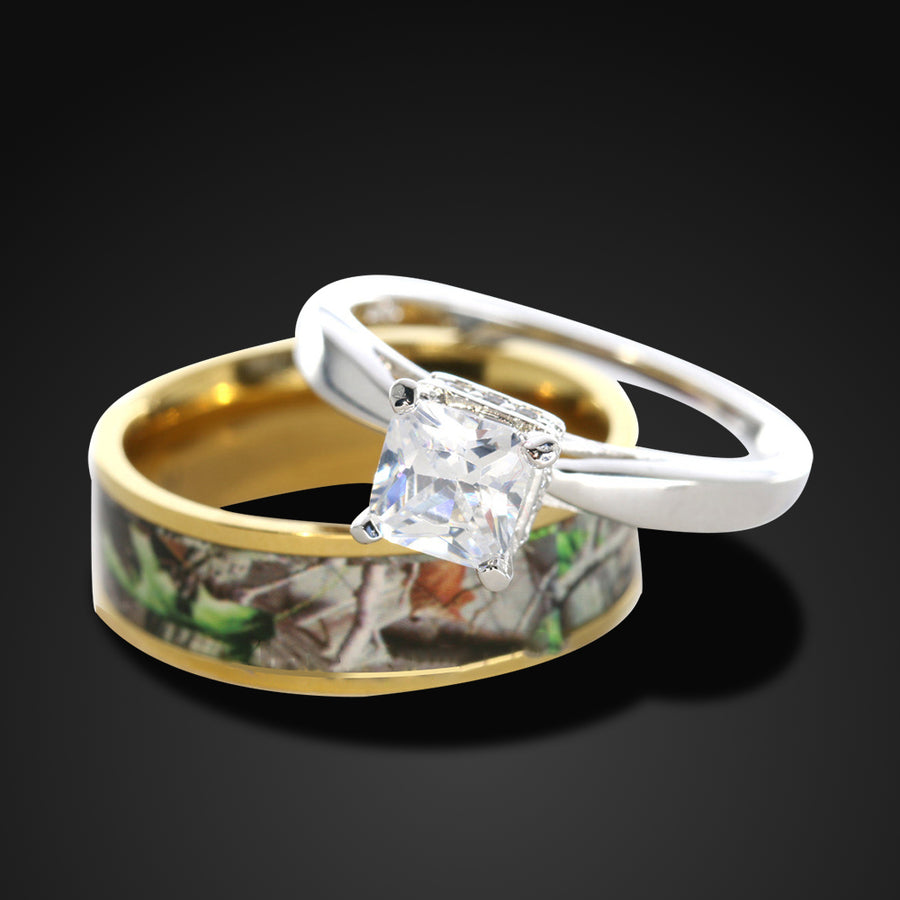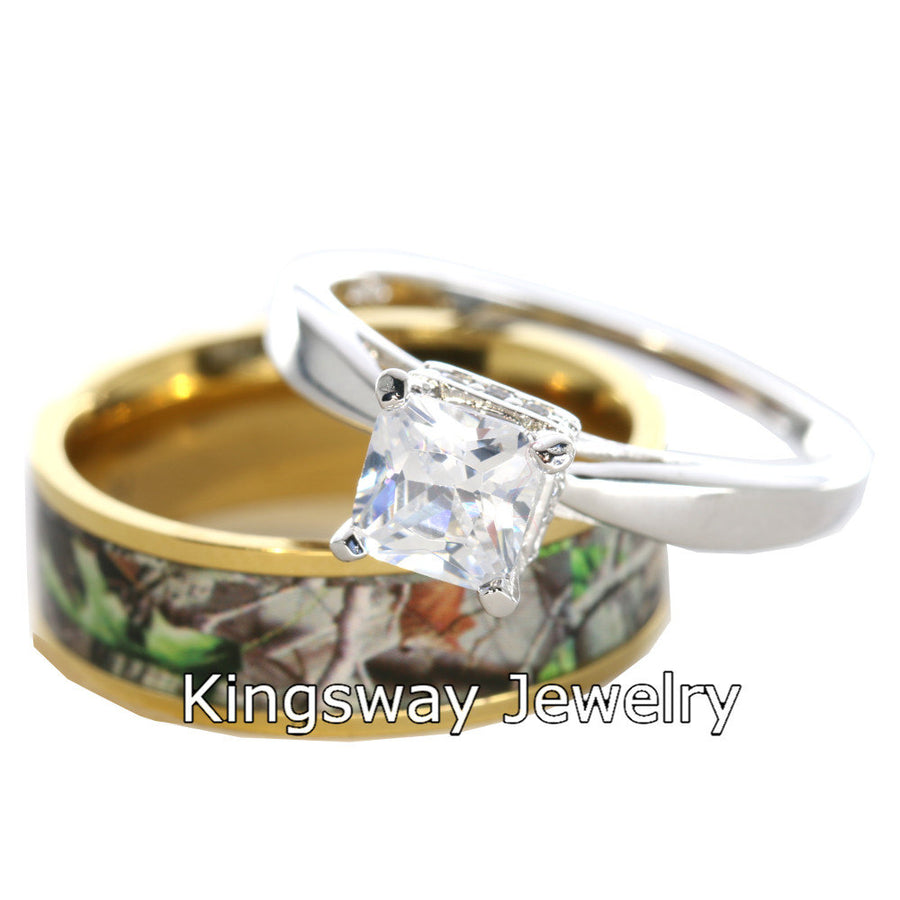 Collection
2 pc Gold Camo Wedding Rings Set Silver Engagement Rings
$29.99
Women's Engagement Ring is made of Sterling Silver and finished with Rhodium.
The main stone is a 2.17 CT (6 mm) Cubic Zirconium princess cut stone.
Women's Camo Band Is made of titanium and plated with 14k Gold and decorated by an OAK CAMO design with a protection resin layer.
CAMO PATTERN MAY BE A DIFFERENT TONE THAN PICTURED